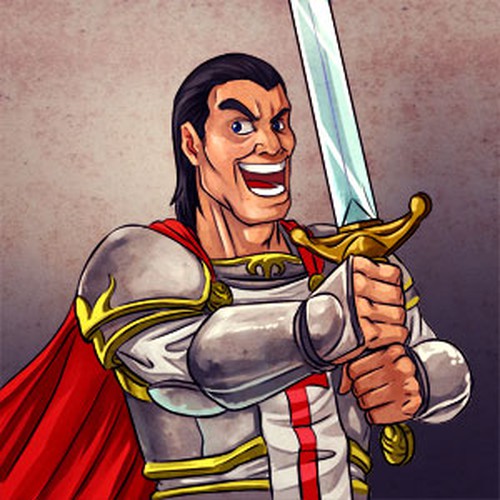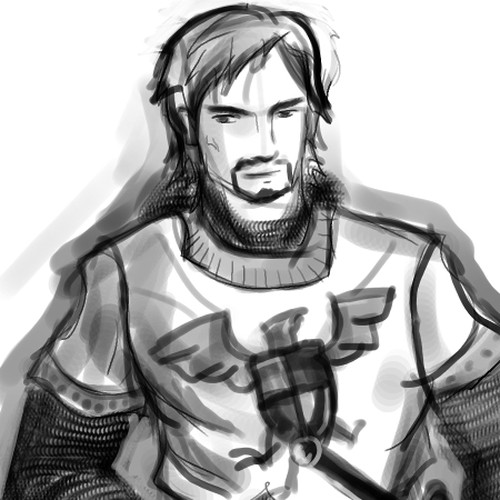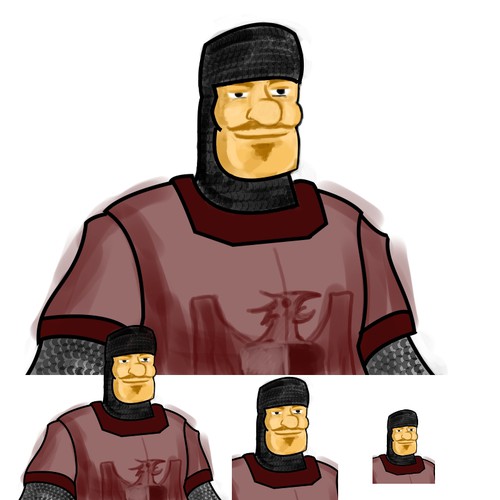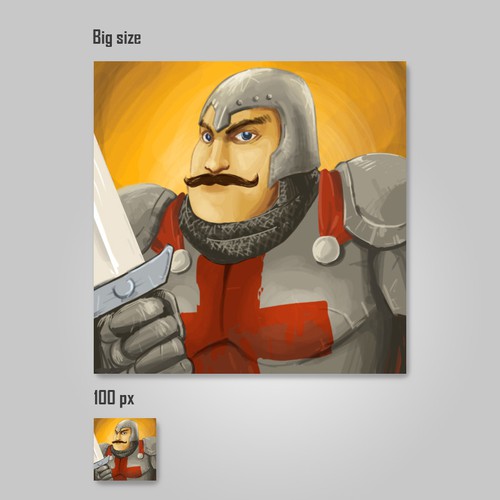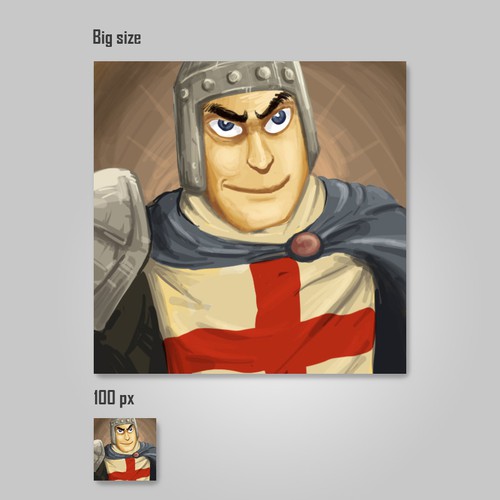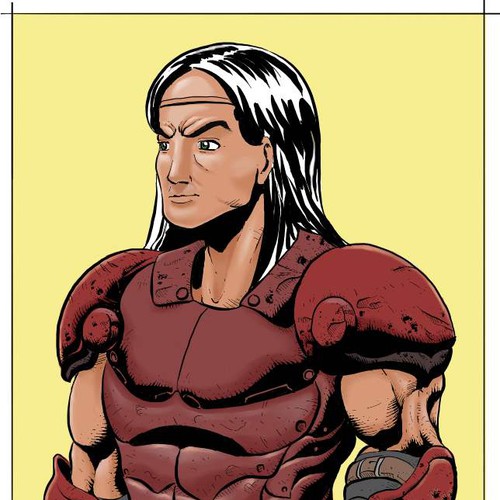 Cómo MeenGacro comenzó su viaje en otro diseño gráfico
Descripción general
I am an indie game developer from Germany and i have published my first app on the AppStore two months ago. Sales numbers have been rather average so far and i want to push the sales curve by placing ad banners on iPhone game sites and forums.
Before i place an offer for the banner ads, i have decided to focus on the two main characters of the game and ask outsiders for improved design suggestions. Of course, the designers of Roland and Micks also have a good chance to get the project for the banner ads.
Roland is a knight of the realms and he is quite proud of it. He is a hands-on knight and he has successfully fought many battles against the foes of the Realms and returned from really dangerous quests. He has never really cared about women and because he is already in his thirties, his father decided to send him on a quest to rescue a beautiful princess and slay a mighty old dragon and some dungeon inhabitants along the way.
I have already a design for Knight Roland, but i am not really happy with it. The Knight Roland on the picture is too nice and stereotype for my game and i really want to have this altered. He should have a more pronounced lower jaw and a (almost ridiculous) self-confident face expression. I like the idea of a somewhat crusader-like design. I have attached the old design of Knight Roland to this overview.
Cuéntanos a qué tipo de público quieres llegar
Fans of fantasy and roleplaying games (computer and pen&paper) like HeroQuest, AD&D, Magic The Gathering, Munchkin, the Ultima series, Dragons Lair and others
Requisitos
The picture needs to be of size 100 x 100 and will be used as a picture for a trading-card-like widget in the computer game. You can use every style you want, although most other pictures of the ingame-trading-cards have the characteristics of paintings. The character on the picture might be included in the ad banners later.
The theme of the game itself is a "raid". The player should have the feeling of breaking into this neat dungeon, significantly depleting its inhabitants, taking all the gold, and still be considered one of the good guys. If you listen to the soundtrack "the rogue" by daryl banner on audiojungle.com you get the idea.
You may also download or check the free version of the game on the App Store: Zans Mountain Lite.
You may also be interested in my launched projects for the evil dragon Zan, Wizard Apprentice Micks and the trading card design for the game.
Destacados gratis
Concurso ciego

Garantizado

Ronda rápida
Hemos encontrado algunos concursos similares que podrían interesarte